iFAST stands for Impedance based Fast Anti-microbial Susceptibility Test. Using impedance, the electrical properties of cells flowing through a microchannel are measured at high speed. The technique provides a fast and novel alternative for conventional antimicrobial susceptibility tests. We are currently in the final stages of the research work as part of the NIHR i4i Grant (NIHR200968). The project is an interdisciplinary collaboration between the University of Southampton, Public Health England and Southampton General Hospital. Bringing together experts in microbiology, microfluidics, bioelectronics and health care. With this new technology rapid tests for common bacterial infections such as urinary tract infection (UTI) will become possible and optimal treatment can be provided.
Research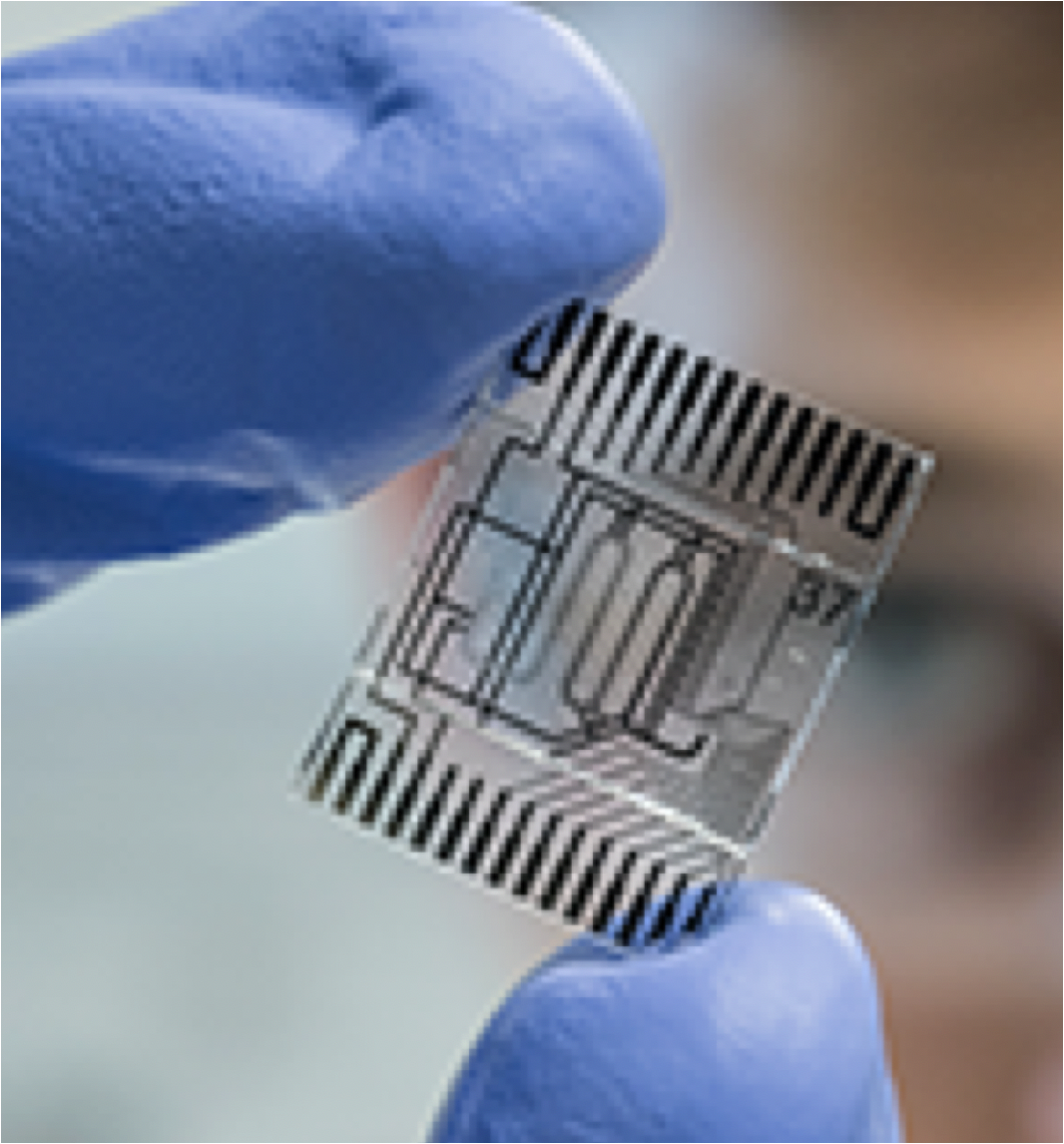 The threat of antimicrobial resistance to the world population is increasing year on year. Prospects show that by 2050 the resistance of bacteria towards the common antibiotics will be responsible for in excess of 10 million deaths annually, worldwide. Inadequate screening and blanket prescription methods are the underlying cause. The implications to us as people are that common bacterial infections can become untreatable with the available antibiotics. To curb its rise, more rapid and precise determination of a bacterium's susceptibility towards a specific antibiotic is needed.
The electrical properties of cells provide vital information on their composition and size. For bacteria, the different working mechanisms of the antibiotics cause changes in these characteristic properties. When susceptible bacteria are exposed to antibiotics their composition and size can change. By comparing an exposed to an untreated sample the susceptibility of the bacteria towards the antibiotic can rapidly be determined.  In fact, iFAST allows susceptibility measurements within 2 hours compared to 24 hours for conventional techniques such as disk diffusion and broth microdilution.
The Team
The iFast team consist of a group of interdisciplinary researchers from the university of Southampton, Southampton General Hospital and Public Health England. Under the leadership of Prof. Hywel Morgan, Prof. Robert Read and Dr. Mark Sutton, novel methods to combat the rise of antimicrobial resistance are being developed.
PhD Students: Bethany Martin, Thomas Lynn, Xiang Wang
Publications
A fast impedance-based antimicrobial susceptibility test. Nature Communications, 11 (5328), [5328]. (doi:10.1038/s41467-020-18902-x).
Spencer, Daniel and Morgan, Hywel (2020) High-speed single-cell dielectric spectroscopy. ACS Sensors, 5 (2), 423-430. (doi:10.1021/acssensors.9b02119).
Spencer, Daniel, Caselli, Frederica, Bisegna, Paolo and Morgan, Hywel (2016) High accuracy particle analysis using sheathless microfluidic impedance cytometry. Lab on a Chip, 16 (13), 2467-2473. (doi:10.1039/C6LC00339G).
Further information
We are always interested in the community, potential future users and collaborators. For additional information about the iFast project or collaborative opportunities please contact Prof. Hywel Morgan HM@ecs.soton.ac.uk or Dr. Roeland Mingels, R.H.G.Mingels@soton.ac.uk.